General Plumbing
Local plumbers across Redditch and the surrounding areas, including Shirley and Studley.
From installing plumbing appliances to repairing burst pipes, we can help you with all types of plumbing installations and repair services. Find out more about us and our plumbing services by sending us a quick message using our contact form and we will get back to you as soon as we can.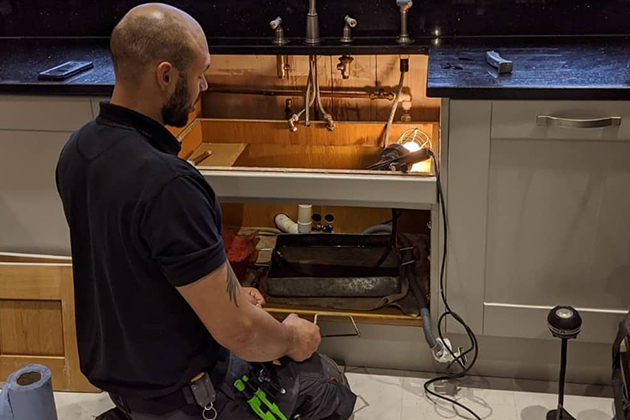 Plumbing Services throughout Redditch
We offer a variety of plumbing services, from fixing leaking taps to installing bathtubs and showers. No job is too big or too small for us here at Plumbo Jumbo. We have completed plenty of plumbing installations and plumbing repair services across Redditch, head over to our gallery page to browse through them.
Our plumbing services include:
Fixing leaky/frozen/burst pipes
Unblocking any baths, sinks and toilets
Shower installations and repairs
Toilet installations and repairs
General plumbing services
These are just a few services we have mentioned which are included in our plumbing services, if you would like to know more about what it is included, get in touch with us by viewing our contact details down below.
Signs of a plumbing issue
You plumbing system may often show signs that indicates it needs repairing, however because it has not caused a major issue, it goes unnoticed. Not sure if you are experiencing a plumbing issue? We have made a list of signs you can look out for, these include:
Water draining away slowly
Strange water colour
Water pressure is too low
Sudden increase in your water bills
Our plumbers are fully experienced, especially when it comes to offering plumbing services. Our customers appreciate our expert advice and services, do not just take our word for it, head over to our reviews page and read through the reviews they have left behind.
Book a Plumbing Service
For a plumbing service across Redditch, Shirley, Studley and the surrounding areas, call us on 01527592052 and we will be happy to help. You can also email us at plumbojumbo@hotmail.com with any plumbing queries you may have.